Successful Franchisors
Wild Eggs restaurant opening in Palomar Center Posted on September 12, 2013 By Erik A. Carlson    Wild Egg's Kalamity Katie's Border Benedict the restaurant's top selling dish. Made with green chili cheddar corn cakes, topped with chorizo, two poached eggs and queso fundido, pico de gallo, sour cream, green onions and avocado. Served with skillet potatoes and an everything muffin. Louisville brunch restaurant Wild Eggs will open its first Lexington restaurant later this year. Wild Eggs, which currently has four locations, three in Louisville and one in Denver, will open its first franchise-operated location in the Palomar Centre. The location will be the first of up to 30 restaurants to be operated by a subsidiary of the Lexington-based Traxx Companies which owns and operates 48 Shell gas stations, including 35 in central and south central Kentucky, according to Traxx President Jay Hall. Wild Eggs, which Hall said is an "upscale breakfast" restaurant, features of a deep menu that is "fresh and from scratch" ranging from what their menu calls breakfast basics to waffles, assorted eggs Benedict dishes, omelets, crepes, waffles, pancakes, French toast, lunch options and more. "We think that upscale breakfast is a niche that isn't saturated at this point," said Hall who expects the Palomar location to open by the end of the year. "The success of all of Lexington's breakfast spots shows how much the Bluegrass folks love good breakfast food."
Hall is counting on the popularity spreading beyond Lexington as he plans to open between five in eight in areas including Lexington, London and  "some of the metropolitan areas in eastern Kentucky."  In Lexington alone, Hall said to expect three, possibly four.
Hall's operation is the first foray into franchising for Wild Eggs, but the Louisville based company hopes to spread in a 200 mile radius around Louisville according to Rob Lekites, Wild Eggs' director of franchising. The company is looking to have markets in Northern Kentucky, Cincinnati, Indianapolis and Nashville, with different franchisees in each market, he said. Though there may be a group that handles more than one market.
In addition, Lekites said the company will look to sign large-scale operators in Florida.  Lekites said Hall's Traxx company was chosen as the first franchisee because "we were sold on their ability to operate Wild Eggs and to not just be a single unit but these are people that can grow with us, not just in Kentucky but outside Kentucky."
Hall said the lease on a storefront at Palomar has already been signed and contractors are being bid for fit-up. He expects three to five Wild Eggs to be operating in the region by 2015 and "30 or more in a five year period is our ultimate goal."
KAR AUCTION SERVICES ACQUIRES HIGH TECH LOCKSMITHS
Leading automotive key services provider joins KAR family of companies
CARMEL, Ind.,
January 3, 2014—Carmel, Ind.-based KAR Auction Services,
Inc. (NYSE: KAR), a provider of used vehicle auction services, announced today the
acquisition of Miami, Fla.-based High Tech Locksmiths (HTL), which specializes in products
for the automotive industry. HTL is the largest provider of transponder, remote, high-security and car smart keys in North America. KAR Auction Services, Inc. CEO Jim Hallett made the announcement.
"I am pleased to welcome Jay Wiener and his entire team to the KAR family,"
said Hallett. "High Tech Locksmiths utilizes technologically advanced equipment and
processes that will benefit customers across the KAR business units. This acquisition allows
us to provide a more consistent level of service to even more locations nationwide."
Wiener will continue in his role as CEO of High Tech Locksmiths and report
directly to KAR Executive Vice President of Enterprise Optimization, David Vignes. Joining
Weiner in leading the High Tech team is Don Davis, who has worked for KAR's subsidiary
ADESA for 15 years. During this time, Davis has held management roles of increasing
responsibility in the areas of reconditioning, operations and strategic improvements,
including developing the company's first in-house locksmith division. Davis has more than
32 years of experience in the automotive industry. In his promotion to vice president of
operations for High Tech, Davis will report directly to Wiener.
Clemson's Sardi's Den rib joint has opened its' first franchise in Raleigh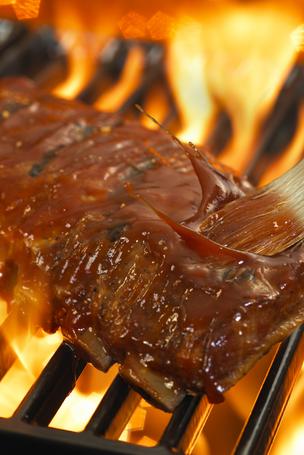 Sardi's Den Restaurant & Lounge, a Clemson, South Carolina, rib house staple for the past 20 years, will be opening its first franchise location in north Raleigh.
A new franchise operator for Sardi's Den has signed a lease for a 4,416-square-foot space in the Brennan Station shopping center on Creedmoor Road, according to real estate sources.
The Sardi's restaurant will be taking the space formerly occupied by Oliver Twist, which closed later this year, between the O2 Fitness gym and Ace Hardware store.
Sardi's Den in Clemson has been around since 1995 and is known for its ribs, wings and other barbecue plates.
Charlie Coyne and Reagan Crabtree with CBRE-Raleigh represented the owners of Brennan Station in the lease negotiations.